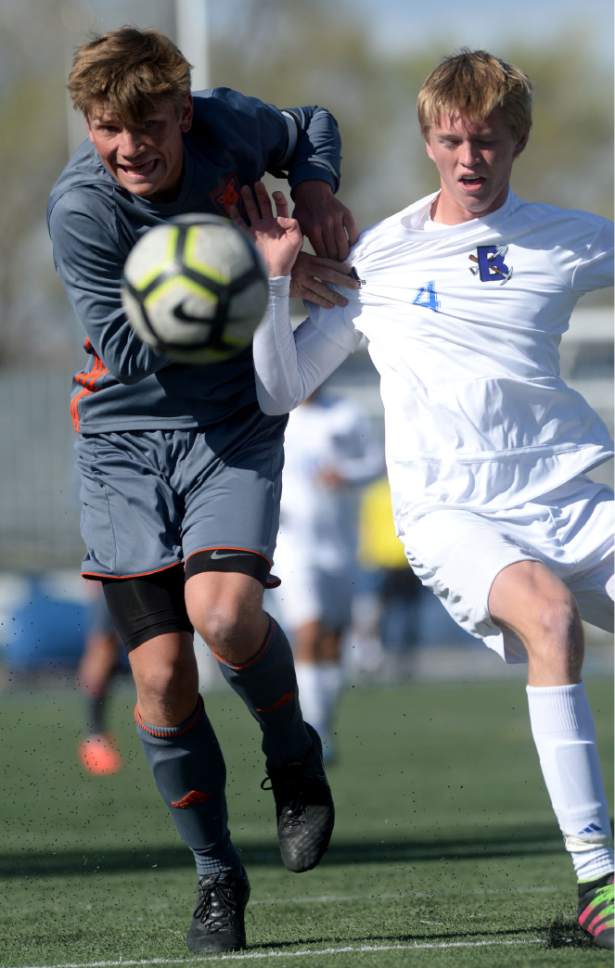 1.
Lone Peak Knights
The Knights have scored five goals three times, and also won at Alta, which is no small task.
2.
Brighton Bengals
After registering a tie on Opening Night, the Bengals have strung together four straight wins.
3.
Layton Lancers
The Lancers appear to be the best team right now in an extremely competitive Region 2.
4.
Viewmont Vikings
After opening the season with three consecutive wins, the Vikings fell short in a 1-0 decision against Layton.
5.
Bingham Miners
With three shutout victories already, the Miners are using defense for a surprise appearance in the rankings.
View complete Tribune Power Rankings